Stephen Malizia, LUTCF
Agency Owner & Representative
1816 West Point Pike, Suite 214, Lansdale, PA 19446
215.297.6422  /  steve@mvestinsurance.com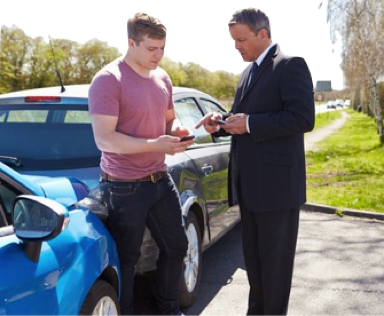 Auto Insurance
Auto insurance is the most important piece to owning and operating a vehicle.  State law requires that you carry insurance on your vehicle, but do you have the right amount?  Whether you have one driver or several drivers in your household; we can offer several companies that will provide you the discounts and coverage's that best fit your family's needs.  Our companies can provide monthly payment options for all auto insurance plans & several operator, vehicle, & policy discounts.  We will make sure you are provided with the companies to make the best overall customer experience as pleasant as possible, whether are involved in a claim or have general policy questions.  Getting your vehicle repaired and providing the correct coverage can help you get back on the road as soon as possible.
Homeowner's/Condo/Renter's Insurance
Owning or renting a home can come with several obstacles.  Making sure you have the right protection for the unexpected exposures in life is one of them.  We will make sure that you get the specific coverages that are required and vital to make you "whole" at the time of life's mishaps.  The last thing you need is finding out that you don't have sufficient replacement coverage; leaving you with large out-of-pocket expenses.  Having a discussion about your personal property and home is the best way to cross reference the exact coverages that will give you the best protection when you most need it.
Commercial Insurance
Owning and operating a business is not an easy task.  We can provide the protection you need to make sure your business continues to run after a loss.  This coverage also makes your business more attractive to future clients – assuring them that you are fully insured; while working at their home or place of business.
Life Insurance & Annuities
Don't ignore the unexpected, plan for it.  Not realizing your family needs can leave you stranded at the time of a devastating occurrence in your life.  To help ease some of the anguish, purchasing a life insurance policy can make the grieving process a little less complicated.  Here at Mvest, we have several affordable life insurance policies with top rated carriers.  We can make sure that the policy is tailored to your specific needs – whether it's protecting your spouse for mortgage debt or just having a policy for final expenses.
We also offer investment and retirement opportunities with our fixed annuities.  If you have an old 401k from a prior employer or funds you are looking to put away for your retirement, we can provide the best opportunity for you to maximize your earnings.  Let your money work for you!
No matter what your needs, Mvest takes the stress out of the loop